Previous Page
Britton 8 Movie Theatre
3938 South Dale Mabry Highway, Tampa, FL 33611
Movieline: 1-(813)-839-5400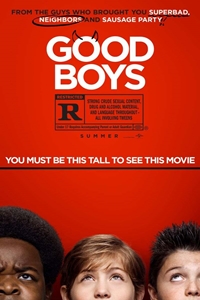 Good Boys (R)
Cast: Jacob Tremblay, Keith L. Williams
Runtime: 1 hr. 29 mins.

Just how bad can one day get? The creative minds behind Superbad, Pineapple Express and Sausage Party take on sixth grade hard in the outrageous comedy, Good Boys.
After being invited to his first kissing party, 12-year-old Max is panicking because he doesn't know how to kiss. Eager for some pointers, Max and his best friends Thor and Lucas decide to use Max's dad's drone - which Max is forbidden to touch - to spy (they think) on a teenage couple making out next door.
But when things go ridiculously wrong, the drone is destroyed. Desperate to replace it before Max's dad gets home, the boys skip school and set off on an odyssey of epically bad decisions involving some accidentally stolen drugs, frat-house paintball, and running from both the cops and terrifying teenage girls.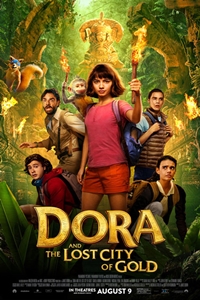 Dora and the Lost City of Gold (PG)
Cast: Isabela Moner, Eugenio Derbez
Runtime: 1 hr. 42 mins.

Having spent most of her life exploring the jungle with her parents, nothing could prepare Dora (Isabela Moner) for her most dangerous adventure ever - High School. Always the explorer, Dora quickly finds herself leading Boots (her best friend, a monkey), Diego (Jeffrey Wahlberg), a mysterious jungle inhabitant (Eugenio Derbez), and a rag tag group of teens on a live-action adventure to save her parents (Eva Longoria, Michael Peņa) and solve the impossible mystery behind a lost city of gold.